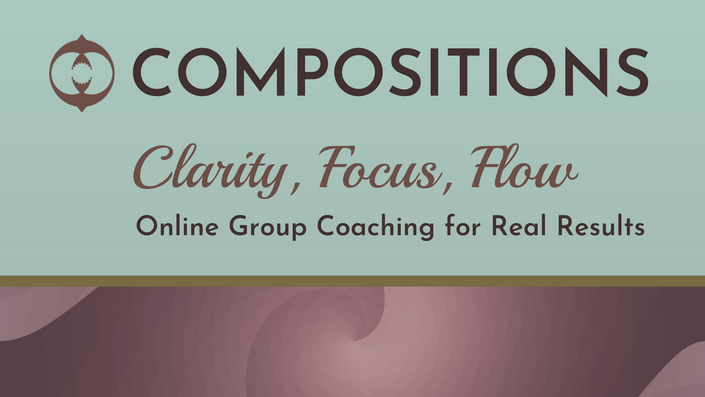 CLARITY FOCUS FLOW
Online Group Coaching for Real Results
In CLARITY FOCUS FLOW you'll get:
Online Video Training
Small Community Support
Interactive Forum
Fault-Free Accountability
Goal Setting and Clarity Call
Revealing Secrets for Shaping Success Habits
Take your seat in an honest action program for what's really required to implement all of your ideas without getting stuck on blocks and barriers. This is the right place for action takers, results producers, and those who truly want to be. It's the perfect conversation for you if you're too busy getting things done for others that you never have time or energy for YOUR passion projects and game changing plans.
We won't be talking about hard work or sacrifice because most of us could lead that master class. We'll work from ancient wisdom to contemporary strategy. It's time to get things done.
Our Main Objective is How to Stay In Action and Follow Through with the Power You Possess.
CLARITY FOCUS FLOW can be a perfect followup for those who invest in content rich programs where there's an abundance of opportunity you still see even though the timeline of your program has passed. This can be a perfect structure of support to continue your momentum.
It's a great space for solopreneurs to get support as you move through the day-to-day work of building and expanding your business. Solo doesn't have to mean isolated.
This is also a great environment in which to tackle those tough projects where you keep running into blocks that you can't get beyond on your own. It's developed to unfold a system in which you become productive and successful with ease - where you haven't been before. Where there's been some resistance in taking action, we'll walk right along with you as you align your thoughts, words, emotions and actions for the fulfillment of your intention and achievement of new success.
Your Instructor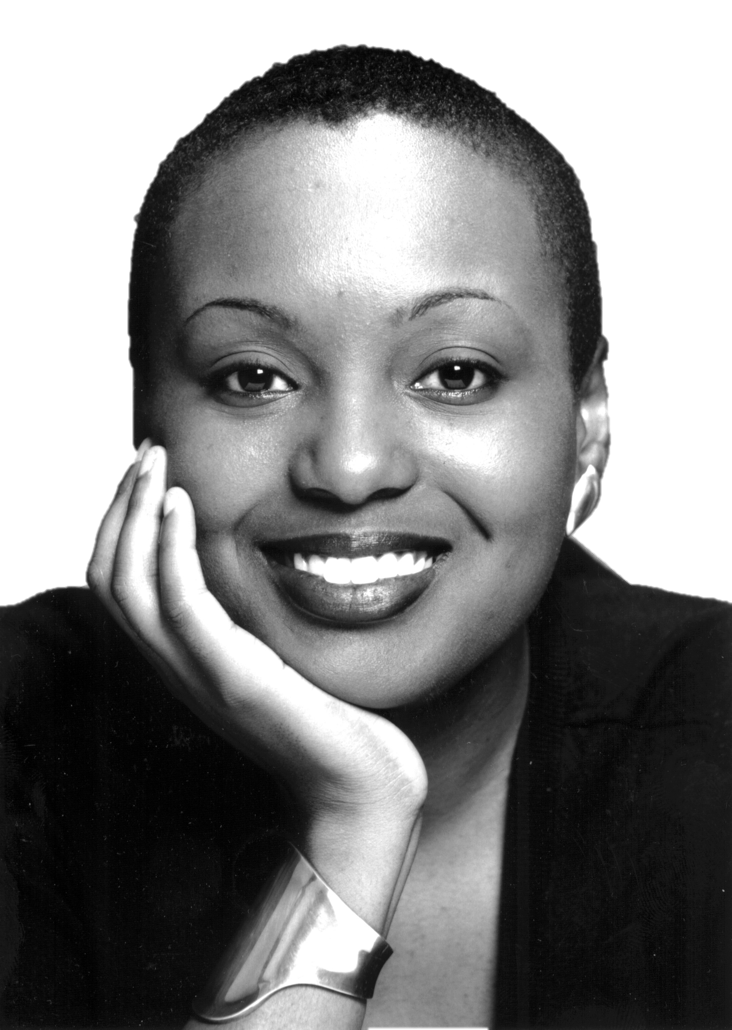 Kysha Brown Robinson is a synergizer and principal of Compositions Consulting. A dynamic strategic planner, a powerful coach, and an asset on complex projects, Kysha is sought-after for local, national and international projects. As a writer, she is a broadly anthologized poet, author of the collection, Spherical Woman and co-editor of the anthology, Fertile Ground – Memories & Visions (Runagate Press, 2006 and 1996 respectively).
For eight years, she served as executive director of Central City Renaissance Alliance (CCRA) and facilitator of the Central City Collaborative. Her work in community development included creation of the Central City Framework and support for the Oretha Castle Haley Merchants and Business Association in their development of the Oretha Castle Haley Boulevard Urban Design Plan. She previously served as project coordinator of Making Connections New Orleans, a place-based initiative of the Annie E. Casey Foundation. Robinson led with the Louisiana Association of Nonprofit Organizations as the first Regional Director of its New Orleans office, coordinating technical assistance, capacity building and member services for more than 300 organizations. Her work is highlighted by leadership development, creative expression and the strength of collaborative networks.
KYSHA'S CREDO
When you work with me, I have guiding principles from which I operate both personally and professionally. This is the experience I bring to partnerships and service today, tomorrow, and time after time.
"I believe our greatest success is in the synergy of our collective contribution. I aim to be supportive and honoring, and I hold the space in which we can all be supported and honored. For the sake of balance, I believe it's important to cultivate an environment of joy because most of the challenges we tackle together are quite serious. I think of it as Having Fun & Getting It Done. Many of us work long hours or all hours as a means of bringing harmony to our lives and our life's work. When we can't bring balance to the home hours to office hours equation, we can still bring harmony to our overall experience. For me, beauty (which I gleefully refer to as Fabulosity) is integral to a harmonious experience. Whether it's a pretty pen, my optical frames, or some small something, you'll always find me with an implement of aesthetic inspiration. Finally, I declare that we are the ones with the courage and heart to take on the challenges of our time. For this, I bring my whole self."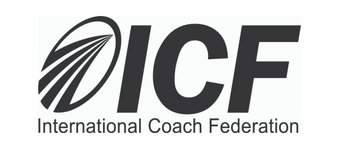 Course Curriculum
Advance Prep
Available in days
days after you enroll
Frequently Asked Questions
When does the course start and finish?
2019 SESSIONS ARE AS FOLLOWS; January 1 to January 28; January 29 to February 25; February 26 to March 25; March 26 to April 22; April 23 to May 20; May 21 to June 17; June 18 to July 15; July 16 to August 12; August 13 to September 9; September 10 to October 7; October 8 to November 4; November 4 to December 2; December 3 to December 30.
How long do I have access to the course?
A new session begins every 28 days, so as long as you maintain a subscription, you have access to the daily review platform during that session. You'll always maintain access to materials here on Compositions Campus.
What if I am unhappy with the course?
We would never want you to be unhappy! If you are unsatisfied with your purchase, contact us in the first week of your session.